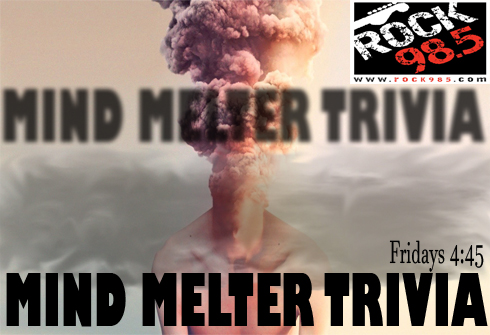 Fridays at 4:45 on the Afternoon Rush with Riggs.
Answer difficult trivia questions for the chance to win prizes!
If no one gets it, clues will be given.
Don't miss your chance to win 3 free games of bowling and shoes from Heritage lanes every Friday with the Afternoon Rush Mind Melter Trivia with Stevie Riggs!