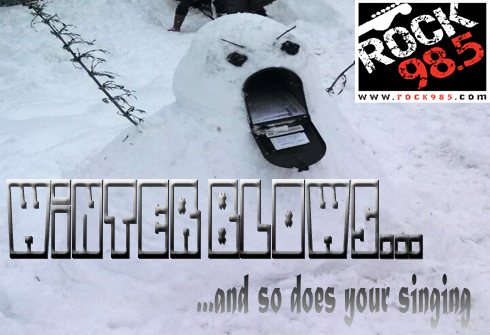 Arm yourself against winter with a snowblower!
Listen in for the cue to call and song clip every weekday at 2:40pm and 4:20pm! Call in and finish the line of the song in your best impression on the singer and you will be qualified to win deicing salt, heavy duty shovel, or even a snow blower!
All pre qualifiers will receive a pair of gloves and rock 98.5 logoed snow hat.
Additional qualifying and drawing for prizing will be at McGavic outdoor power equipment february 24th from 4:30pm to 5:30pm. Must be present to win!