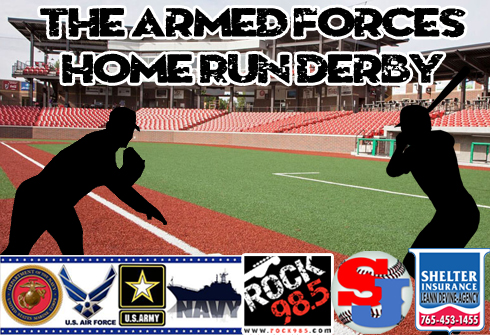 Rock 98.5 Presents the inaugural Armed Services Home Run Derby Saturday August 18th at Kokomo Municipal Stadium thanks to Shelter Insurance LeAnn Devine Agency and The Sports Journal of Central Indiana!
Come out and support members of our armed forces as they go head to head in a Home Run Derby!
Festivities begin at 11:30a and admission is FREE!!
Bring the family and enjoy a day at the award winning Kokomo Municipal Stadium! Find more info click here!