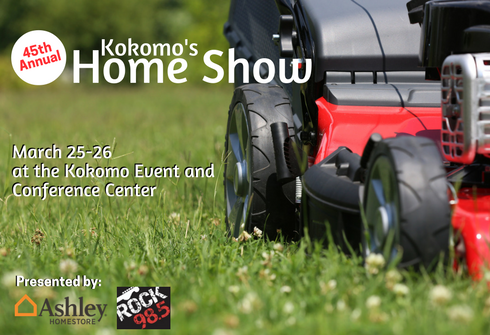 Join Rock 98.5 
Saturday March 25th and Sunday March 26th
at the Kokomo Event & Conference Center for the Home Show!
This is the best place in Kokomo to get home related ideas from local, trusted businesses that can help you with your indoor and outdoor needs! Things like:
Siding
Windows
Carpeting
Furniture
Indoor Maintenance
Outdoor Maintenance
Heating and air conditioning
Plumbing
Farm Market
Scentsy
Tupperware
Gutter Guards
Security Systems
Pest Control
Home Remodeling
Pools and Spas
Outdoor Power
Water Filtration Systems
Flooring
Lawn Care
Landscaping
Garage Doors
Financial Needs
Real Estate
Spray Foam
Electrical Needs
Cutlery
Roofing
Bath & Shower inserts
Pest control
Energy solutions

and more! Anything and everything you need for your home.
If your business is interested in participating in the Rock 98.5 Home Show, please contact Steve La Mar at
765-453-1212
 or by email at Steve@z925fm.com
You could win a John Deer Tractor just like this one and more! Don't miss the Rock 98.5 Home Show!