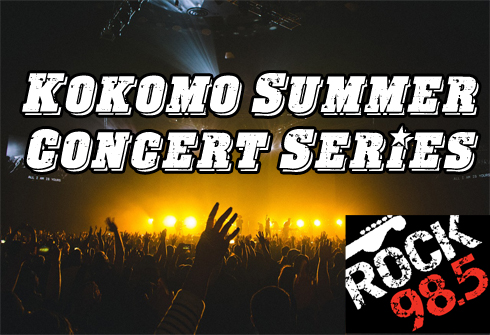 Sat, June 9 – Carver Center Summer Celebration featuring Josh Kaufman with special guests The Sweetwater All Stars.
The Haynes Apperson Festival will return in 2018 and take place on June 29
and 30. Additional details will be announced at a later time.
Sat, July 21 – HOG Fest featuring The Romantics – Wally Palmar, Mike Skill,
Rich Cole and Brad Elvis with special guests The Why Store.
Sat, July 28 – Rhumfest – This annual event will feature Kokomo area favorites
including several of the best current and former student musicians from Rhum
Academy and a performance by WLRS, which features Gary Rhum on vocals
and lead guitar; Sami Soutar on vocals, piano and guitar; Ethan Wallsmith on
bass and James Lightsey on the drums. Rhumfest will start at 3:00 p.m.
Sat, August 11 – Weberfest featuring country singer Walker Hayes. He will be joined by thecountry sister duo from Indiana called Walker County.
Sat, September 15 – Live & Let Die: The Music of Paul McCartney with
the Kokomo Symphony.
Sat. September 22: Octoberfest – Rumours: Tribute to Fleetwood Mac.
A special guest for this show will be announced at a later time.
For more information, please visit: http://kokomosummerseries.com |