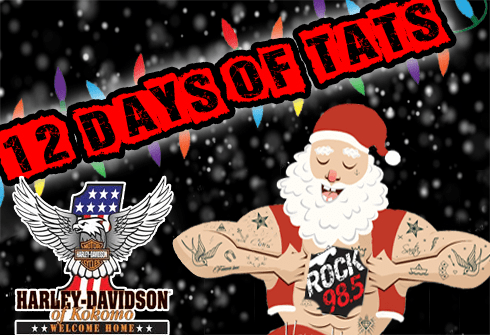 Rock 98.5 and Harley Davidson of Kokomo are giving away tattoos this year for Christmas! Tats courtesy of Altered INK

Draw up your best design, it can be ANYTHING. Just make sure you incorporate the Rock 98.5 logo in your design. Then submit your design to Stevie.

Stevie@ROCK985.com

The best 12 tattoo design will win their design in the form of a free tattoo. Then YOU get to vote on the best tattoo. Winner will receive at $250 gift card to Altered INK!