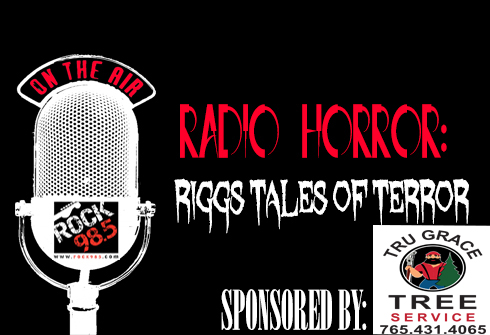 OCTOBER MEANS THRILLS AND CHILLS AND ALL THINGS HORROR.
SO GET READY TO HAVE THE HAIR ON YOUR NECK STAND UP AS YOU LISTEN TO THESE TALES OF TERROR.
EVERY FRIDAY IN OCTOBER LISTEN IN AT 5 PM FOR RADIO HORROR: RIGGS' TALES OF TERROR.
HORROR STORIES TO GET YOU IN THE MOOD FOR HALLOWEEN.
FIVE FRIDAYS, FIVE TALES OF TERROR.
ITS RADIO HORROR: RIGGS' TALES OF TERROR
<div class="futuri-widget" data-config="station=WMYK&zone=25&theme=light"></div>
<script type="text/javascript" src="//post.futurimedia.com/futuri-post-widget.js" defer></script>