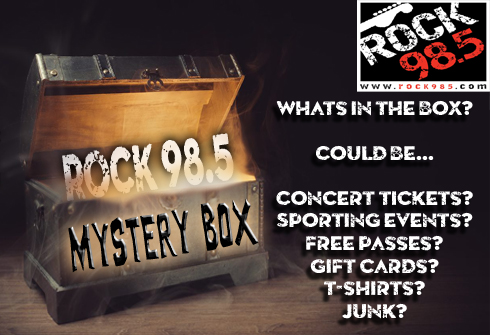 If you like a good mystery you will love what we have in store! We are starting a new kind of giveaway.

We will not tell you when it will happen. We will not tell you where it will be. We will give you no warning that it's about to happen. BUT we will play a sounder. When you hear this sounder you must follow its instructions as to where the mystery box is. The first person to show up and ask for the mystery box WINS!!!!

The box will include OUR BEST concert tickets, gift cards free passes to amusement parks, maybe Rock t-shirts or hats, maybe sporting event tickets, maybe junk. and MORE!!!!

We may do a Mystery box every couple weeks or months but one thing is for sure. YOU NEED TO BE LISTENING!!!!!