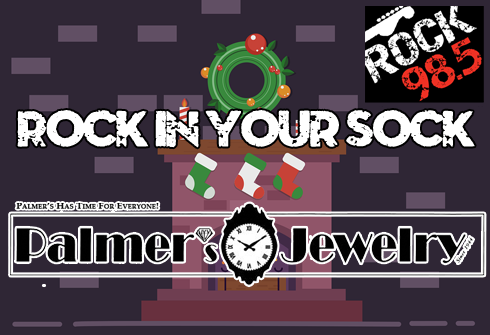 Get ahead of the Christmas game and put a rock in your sock thanks to Palmers Jewelry!
We are giving away  14K White Gold.  1/4 Carat Total Diamond Weight pendent from Palmers Jewlery! 
Qualify to win by texting in to our TNT Auto Sales Text Line when you hear our song of the day! Every weekday listen in at 10:15am for Erika to let you know what song is our song for that day and what time it plays. Then when you hear the song text in to our Text Line! 765-450-9099
Give a better gift than Santa this year and put a rock in your sock! Thanks to Palmers Jewelry!