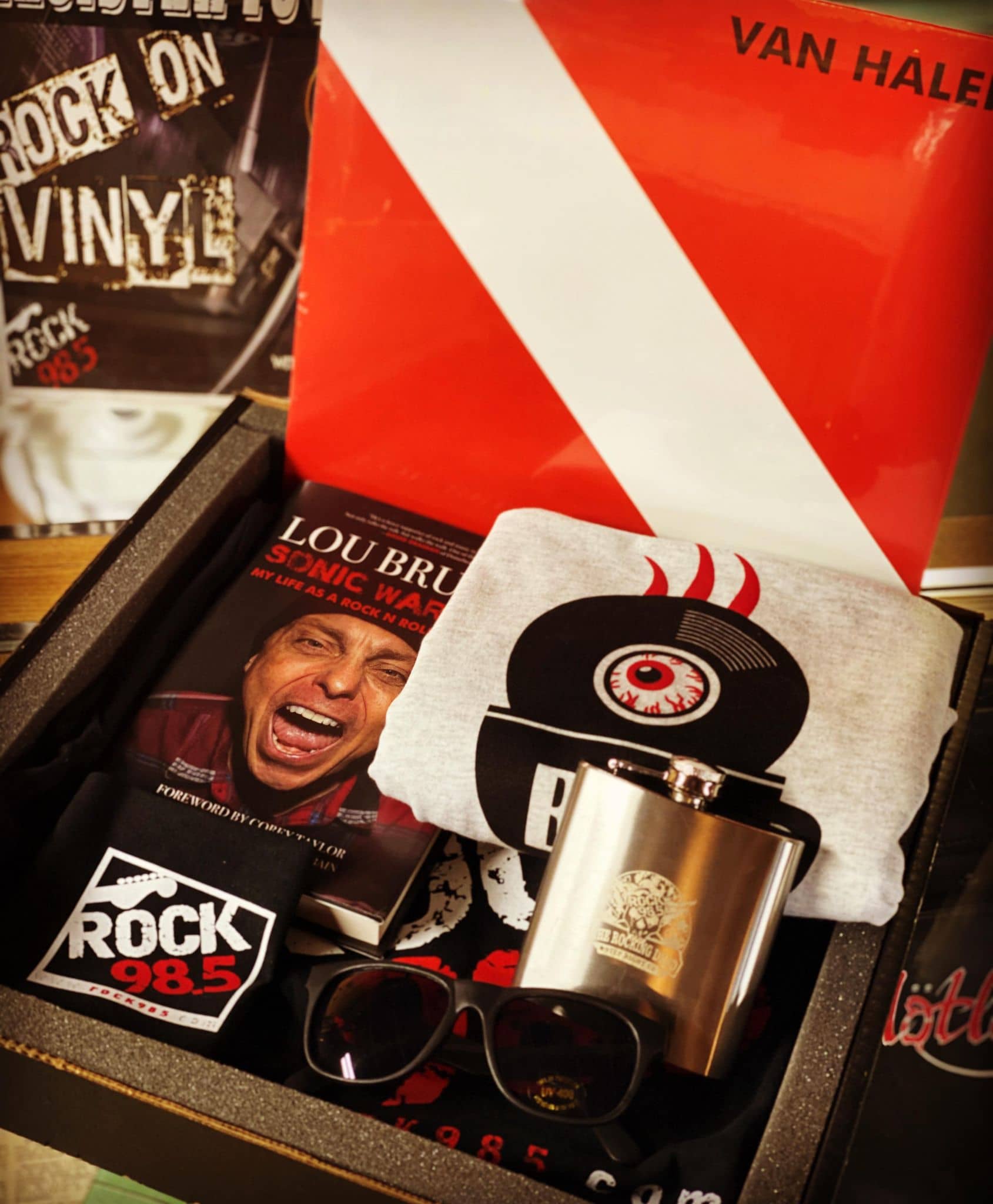 Black wax cafe and Rock 98.5 have teamed up to bring you a killer grand prize!
Included in this prize, is Black Wax Cafe shirt, Van Halen Diver Down Album , Rock shirt, sunglasses, facemask, Flask, and Book by Lou Brutus
TWO ways to get entered to win.
1. Sign up here at Rock985.com
2. Go to Black Wax Cafe and sign up with our box that rocks. 1 entry per person per day.
We will pick a winner via Facebook live on Wednesday April 30th at Black Wax Cafe!