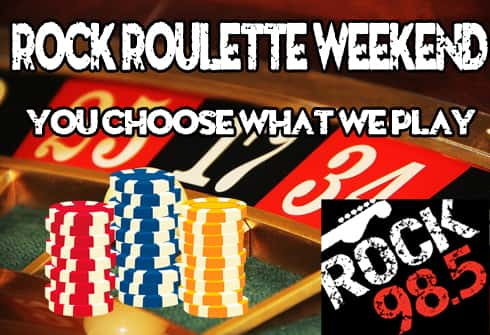 Every weekend is a different voting theme!

Could be Heavy Rock Classics (ACDC, Black Sabbath), heavy rock classics (Rob Zombie, Avenged Sevenfold), Grunge (Nirvana, Soundgarden, Smashing Pumpkins), Punk Rock (Blink 182, Greenday) or other genres!!!

2 songs get put up against each other that you vote for at Rock985.com. There are even visual avatars that fight Mortal Combat style!!!