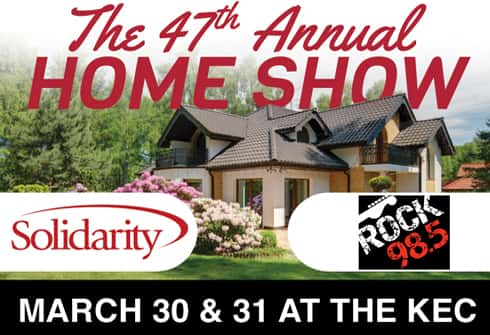 The 47th annual Rock 98.5 Home Show at the Kokomo Event and Conference Center is Saturday, March 30th from 10am- 5pm and Sunday March 31th from 11am- 3pm. Admission is $3 for adults and children 12 and under are FREE.
All of North Central Indiana's Best Home Related Vendors ALL in one place!
Tractors, Mowers, Weed eaters
Home Maintenance. General Contracting.  (like Action Outdoors does)
Water Softening and Water Conditioning and Water purifying 
Gutters and gutter covers etc.
Garage's and garage doors
HVAC (Heating and Cooling/Air Conditioning)
Kitchens and Kitchen remodeling 
Cabinets for Kitchen and Bath
Patio enclosures, sun room, additions to houses
Insulation and spray foam insulation
Bath remodels, bath tubs, etc. 
Basement and foundation water proofing
Financial like banks, credit unions
Mortgage loans, remodel loans, etc.
Electricians and electric work
Interested in being a Z92.5 Home Show Vendor- contact General Manager Steve La Mar for more information