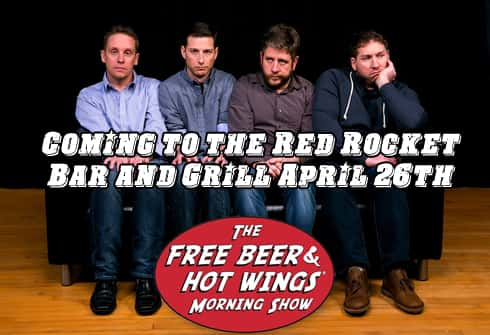 FREE BEER AND HOT WINGS SHOW LIVE
Doors open at 5:30am. Breakfast and drink will be available!
Must be 21 or older, Must have a tickets. Tickets are FREE but you have to win them from Rock 98.5
Be listening to Erika, Riggs, and Sammy for your chance to win tickets and be following our Facebook page for more chances! Winners DAILY!
SPONSORS