Stevie Riggs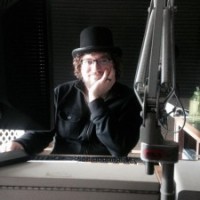 Music loving, movie watching, pirate growling, viking fighting Hoosier here! Don't know what I would do if I was not in radio. It is my dream job, and here I am!
Metal rock, classic rock, and Irish folk music are my favorite types of music.
The Mummy, Lord of the Rings, Star Wars, Classic Horror, Harry Potter, Jurassic Park, The Goonies, Pirates of the Caribbean, Fight Club, and The Matrix are just a few of my favorite movies!
I am of Irish, English, German, and Scandinavian ancestry. So obviously meat and potatoes are my weakness. That and pizza, I could eat pizza for every meal of my life!
Classic gaming is my favorite past time. Nintendo 64 is the ultimate system and The Legend of Zelda Ocarina of Time is the best game ever made! If you disagree I may fight you!
Well I think that's all for now. I'll keep this end up and running for ya!
-Riggs-