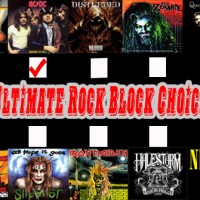 ROCK 98.5 GIVES YOU THE CHANCE TO PICK THE MUSIC WE PLAY WITH YOUR CHOICE CUT!
GO TO ROCK 985.COM WEEKDAYS AT 3:30 TO VOTE FOR YOUR CHOICE TO PLAY DURING THE
ULTIMATE ROCK BLOCK! THE ULTIMATE ROCK BLOCK IS BROUGHT TO YOU BY THE INDIANA
VETERANS HOME OF WEST LAFAYETTE! WEEKDAYS WITH STEVIE RIGGS AFTER 4PM!